What?/Why?/ROI?
"The greatest good you can do for another is not just to share your riches, but to reveal to him his own." — Benjamin Disraeli
Coaching is:
A professional development technique to foster individual or team excellence and productivity
Use of questioning, a variety of assessments, and tools to explore professional development, behavioral responses, leadership development, board dynamics, and personal/professional growth to enhance effectiveness
A confidential relationship in a "safe space"
Sustainability strategy for business
A professional development strategy for careers
One retention tool to attract the younger generation
Coaching is not:
Networking: experiential learning opportunity, part of your BD strategy, a form of "on-the-job training"
Training: access to specific techniques that enhance skill and competency to perform a job adequately
Continuing education: certifications, advanced degrees, adult learning
Mentoring/Reverse Mentoring: "off-loading" of information and experiences from one person to another
Counseling or Therapy: any issues arising of this nature are referred to a professional with those skills and credentials
Business Consulting
And should not be confused with, nor used as a component of: employee performance evaluations
Why Coaching?
Play Your Leadership A-Game All the Time!!
"I absolutely believe that people, unless coached, never reach their maximum capabilities." —Bob Nardelli, former CEO, Home Depot
Organizational success is delivered through expert navigation of human relationships.  Coaching is the developmental key for reaching new heights.  It creates new capacities within those to whom the responsibilities for success are entrusted. The ability to guide behavioral change and shape group dynamics to create positive outcomes is the underpinning of high performance teams.
Trust is at the core of every successful relationship. A coaching partnership is the epitome of creating a safe space, which allows the professional(s) to identify opportunities for development or to explore behaviors, volatile situations, personnel matters, or board conflicts and how to resolve them satisfactorily. Breakthroughs in self-revelation, insight into patterns, and recognition of life journeys yet to unfold lead to transformations in careers, work productivity, relationships, and lives waiting to be well-lived.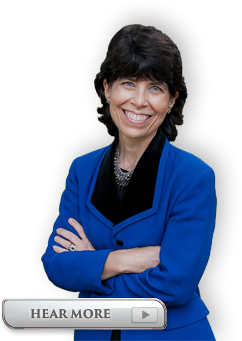 A coach is the guide and support system for the journey to identify skill sets, career paths, and behavioral changes and to build self-awareness and executive presence, which allows individuals and teams to exceed their expectations of themselves.  Whether a partner for one individual, an executive team, or a board seeking alignment for a new business era, an investment in coaching has become the norm for those seeking to be leaders and desiring out-performance. Engage your company or organization in the creation of a coaching culture and begin to experience its impact to alter the dynamics of you, your team, or your Board.
VIDEO: Cynthia and a colleague share thoughts on "Attracting the Next Gen Member (or Employee) to your Association (or Company)"
Coaching's ROI: Business Sustainability
"What's really driving the boom in coaching is this, as we move from 30 miles an hour to 70 to 120 to 180…as we go from driving straight down the road making right turns and left turns to abandoning cars and getting on motorcycles…the whole game changes, and a lot of people are trying to keep up, learn how not to fall off." —John Kotter, Author and Professor of Leadership, Harvard Business School
Studies & Academia
PricewaterhouseCoopers' study for the International Coach Federation reported very high satisfaction, with 96% affirming they would participate in coaching again.
In Stanford's 2013 Executive Coaching Study, they learned "CEOs are the ones looking to be coached – When asked "Whose decision was it for you to receive coaching?" 78% of CEOs said it was their own idea."
HR Monthly: "Recent studies show business coaching and executive coaching to be the most effective means for achieving sustainable growth, change and development in the individual, group and organization."
Harvard Business School: "Corporations believe that coaching helps keep employees and that the dollar investment in it is far less than the cost of replacing an employee." David A. Thomas Fitzhugh, Professor of Business Administration, Time Magazine.
Metrix Global: In 2003 and 2004, their study documented a 689% return on their investment in executive coaching at Booz Allen Hamilton.
Accenture: "Employers are shocked at how high their ROI numbers are for coaching. He recalls a large employer in the hospitality industry saved between $30 million and $60 million by coaching its top 200 executives." Alastair Robertson, Manager of Worldwide Leadership Development
The Manchester Review (2001, Vol 6, #1): In "Maximizing the Impact of Executive Coaching," ROI averaged 5.7 times the initial investment. Eight-six percent of participants and 74 percent of stakeholders indicated that they were " very satisfied" or " extremely satisfied" with the coaching process."
Georgetown University, Institute for Transformational Leadership:

Leadership Coaching helps clarify vision, beliefs, and values, and stretches the capacity to lead and influence. Leaders then become catalysts for change within their organizations.
To adopt more relational, collaborative, and consultative models for leading and influencing, businesses are evolving to build coaching cultures that encourage organizational learning and adaptability.